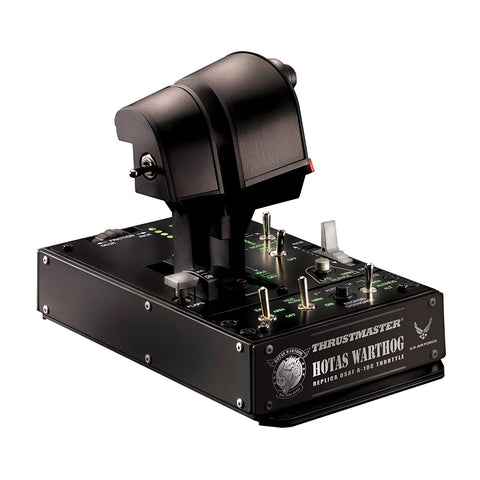 Thrustmaster HOTAS Warthog Dual Throttles
Dual replica throttles 3D magnetic sensors on the 2 throttles allow you to enjoy surgical precision that stays razor sharp over time.
Dual throttles, featuring metal hand rest, locking system, adjustable friction system, realistic IDLE detent with Pull & Push inches system, realistic and disengage able AFTERBURNER detent, and realistic pressure on buttons and switches.
17 action buttons in total plus one mouse hat with push button plus one 8 way point of view inches hat.
---
We Also Recommend