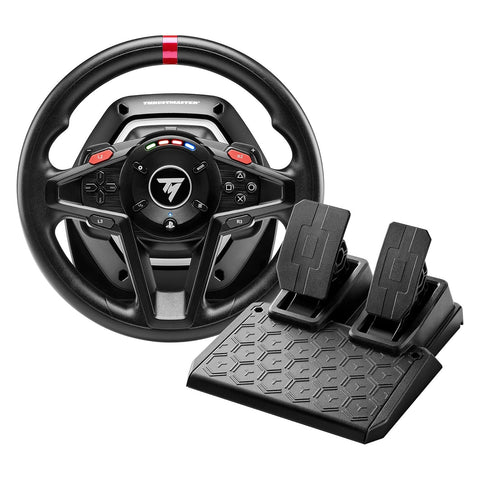 Thrustmaster T128 Force Feedback Racing Wheel with Magnetic Pedals for PS5, PS4 and Windows
Immersive force feedback to really feel the sensations of racing: speed, surfaces, bumps and impacts, loss of tire grip.
Officially licensed for PlayStation 5 and PlayStation 4, and compatible with PC (Windows 10/11).
Magnetic 2-pedal pedal set (patented H.E.A.R.T technology) featuring 12-bit precision that won't decrease over time.
Quick attachment system suitable for desks and tables up to 2.2 inches / 5.5 cm thick.
Modern design including 13 buttons, suited to all styles of vehicles and games.
Magnetic paddle shifters for instant responsiveness, and a clear gear-shifting feel.
Engine speed LEDs for optimized gear shifting.
---
We Also Recommend