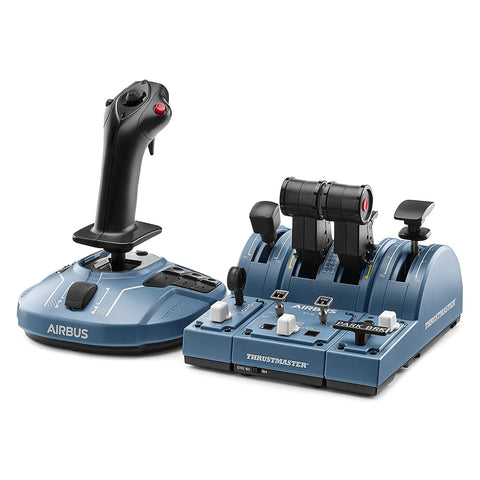 Thrustmaster TCA Captain Pack Airbus Edition
Ergonomic replicas sidestick and throttle quadrant inspired by the flight controls found on iconic Airbus airliners, officially licensed by Airbus.
Joystick featuring 4 swappable head button modules, 12 remappable buttons, built-in throttle, plus rudder control by rotating the handle (lockable/unlockable).
4 navigational axes, with 31 buttons and controls (detents, switches and even a thrust reverser mechanism) for a multitude of possibilities during takeoff, in flight, upon landing and when on the ground.
Iconic Airbus controls including trim, landing gear, autobrake, rudder trim and parking brake, for total immersion.
Contactless magnetic sensor technology, with no potentiometers, for an unlimited lifespan and optimal precision.
---
We Also Recommend