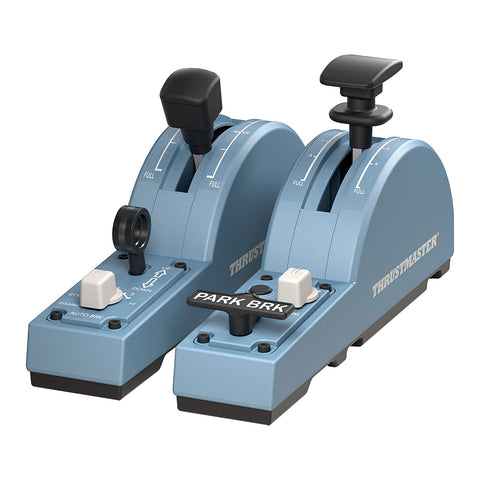 Thrustmaster TCA Quadrant Add On Airbus Edition
Complementary modules for Thrustmaster TCA Quadrant Airbus Edition (sold separately), with 15 functions (buttons and levers) inspired by Airbus.
Flaps management and speed brake management functions for enhanced lift control during flight sessions.
Iconic Airbus controls including trim, landing gear, autobrake, rudder trim and parking brake, for total immersion.
2 axes with magnetic sensors, 10 programmable buttons, 5 virtual buttons and 10 non-slip feet for enhanced stability on a table or desk.
---
We Also Recommend