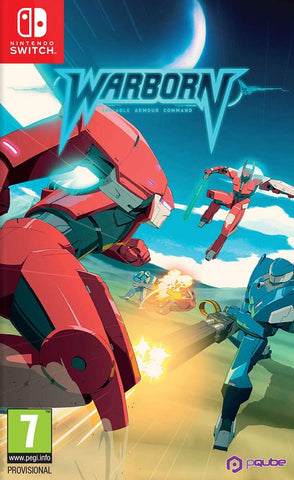 Warborn (Nintendo Switch)
Features
Choose from four commanders, each representing a different faction and bringing with them their own unique power, traits and play style.
Call in reinforcements from orbit by picking from a range of mass-produced units with differing combat roles.
Push forward and secure your supremacy on a Battlefield of hexagonal area Tiles, formed with a variety of terrain types.
Engage the enemy with tactical attack options inflict status effects, plant traps and support allies using unique unit skills.
Set during a time of war and political uncertainty, the story of Warborn unfolds from the eyes of four different commanders across a story-driven campaign featuring over 40 missions.
Configure your own match parameters in Skirmish mode, or take the battle online to outwit rival commanders across the world in tense one-on-one matches.
Make your own custom maps using the built-in map editor take your custom maps into Skirmish mode to try against the computer, or play them online with friends.
---
We Also Recommend